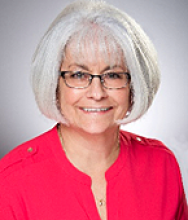 Trudy Griffeth Laffoon, MA, RN-BC, a member of AAACN and nurse manager at the University of Iowa Health Care System in Iowa City, IA, has received the Connie R. Curran Scholarship, sponsored by the Friends of Connie R. Curran.
The award is one of four 2018 scholarships given to nursing students by the Nursing Economic$ Foundation.
Griffeth received her Bachelor of Science in Nursing and Master of Arts in Nursing from the University of Iowa College of Nursing. She is pursuing a DNP at the University of Iowa College of Nursing. Her DNP capstone project explores the question: In undergraduate baccalaureate nursing students, how does an international immersion experience compared to traditional practicum experience affect cultural competency?
"I plan to provide education to students and clinicians directed at improving their cultural competency and reducing health care disparities for patients," Laffoon said. "Culturally competent care can improve quality and patient outcomes."
When she heard she had been chosen for the scholarship, Laffoon said she felt excited and grateful, for both professional and personal reasons.
"My decision to become a nurse was heavily influenced by the fact that my mother wanted to be a nurse but was denied the opportunity due to financial and personal circumstances," she said. "This will be the fulfillment of a lifetime goal!"
Apply for a 2019 Nursing Economic$ Foundation scholarship.
Applications are being accepted until May 15, 2019. The Foundation is awarding up to four $5,000 scholarships to registered nurses in Master's or Doctoral nursing programs.