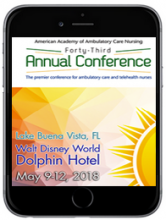 Hi Conference Attendee!
You were recently sent an email titled "Get the AAACN 2018 Conference App." It contained information for installing your conference app.
The infographic below contains the necessary, detailed instructions for downloading and installing the conference app on your phone or other device that you're taking with you!

If you have not done so already, download the app at: https://www.aaacn.org/2018app

---

TIP: Please view this infographic and download the app on the device(s) that you want your app installed on.