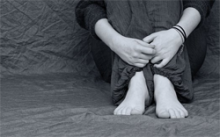 Understanding the Roles of Health and Safety Professionals in Community-Wide Bullying Prevention Efforts.
What is known about bullying and how it relates to health and safety professionals? Bullying may seriously affect the mental health, physical health, and academic well-being of kids who are bullied.
This resource is tailored for Health and Safety Professionals as a guide to the StopBullying.gov training module. Read the full resource at StopBullying.gov.
---

About Health Bytes
AAACN Heath Bytes is an informative and helpful listing of hot topics, awareness, and articles that may make your life easier and more enjoyable.