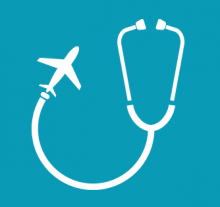 Looking for a little more flexibility in your work schedule?
Want to explore opportunities in other cities? Or maybe you're just hoping to pick up an extra shift here and there? Your salary as a travel nurse would be much higher than you'd get at a permanent position because you are filling a much needed slot – many can earn six figures. Read on to learn everything you need to know about travel nursing.
(Also from the AAACN Career Center)
---

About Health Bytes
AAACN Heath Bytes is an informative and helpful listing of hot topics, awareness, and articles that may make your life easier and more enjoyable. The Health Bytes appears in the monthly email newsletter and will also be posted on the AAACN Website.