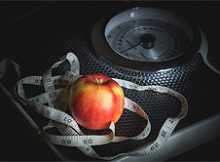 The prevalence of obesity and disability in older adults has significant public health implications.
This case review discusses the benefits and risks of weight loss in older adults and outlines treatment options available to Medicare beneficiaries.
The importance of preserving lean muscle mass in weight management is emphasized. Read the full article.
---

About Health Bytes
AAACN Heath Bytes is an informative and helpful listing of hot topics, awareness, and articles that may make your life easier and more enjoyable. The Health Bytes appears in the monthly email newsletter and will also be posted on the AAACN Website.