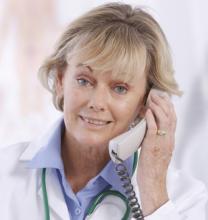 Retention of older nurses is preservation of human capital, knowledge, and expertise.
It is not enough to increase the age at which nurses can retire. Organizational leaders must consider strategies to retain nurses by enhancing job satisfaction and providing physical accommodations.
Creating a positive practice environment that empowers older nurses to feel a sense of belonging and purpose is vital. The numbers say it all; 53% of working nurses are over age 50, while 72% of full-time nursing faculty are age 50 and over.
We must work hard for those who have worked so long for us. To learn more, see Middaugh (2016). Valuing our senior nurses. MEDSURG Nursing, 25(6), 433-434. (Note, this is a paid article to view).
---

About Health Bytes
AAACN Heath Bytes is an informative and helpful listing of hot topics, awareness, and articles that may make your life easier and more enjoyable. The Health Bytes appears in the monthly email newsletter and will also be posted on the AAACN Website.