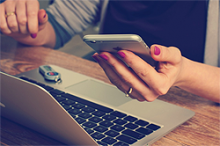 Proposed New Requirements at MM.09.01.03 Antimicrobial Stewardship Field Review - Ambulatory Health Care (AHC)
The inappropriate use of antimicrobial medications contributes to antibiotic resistance and adverse drug events. Improving antimicrobial prescribing practices is a patient safety priority, and The Joint Commission is developing new requirements to address antimicrobial stewardship for the Ambulatory Health Care (AHC) and Office-Based Surgery (OBS) accreditation programs.
The proposed requirements will apply to AHC- and OBS-accredited organizations that routinely prescribe antimicrobial medications. The requirements align with current recommendations from scientific and professional organizations, including identifying an antimicrobial stewardship leader, implementing evidence-based practice guidelines, and providing education resources to patients and clinical staff.