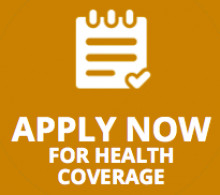 Although the Health Resources and Services Administration reports over 11 million people in the U.S. have received insurance coverage through the Affordable Care Act (ACA), many remain unaware of the opportunities.
On a recent national conference call with nurses, Secretary of Health and Human Services Kathleen Sebelius encouraged nurses to educate people about the ACA. She said, "Nurses play a critical and important role in these efforts. People trust information about the ACA when it comes from nurses and physicians." She asked nurses to continue their efforts through open enrollment, which ends in March 2014.
Mary Wakefield, PhD, RN, administrator of the Health Resources and Services Administration (HRSA), noted that the ACA has created thousands of nursing jobs and funded nursing training and education.
Wakefield encourages nurses to discuss the ACA with family, friends, and patients, and emphasize the difference having coverage means. "What each nurse does from now through the end of March will have a great impact on whether people in our communities obtain insurance coverage," she said. "Coverage can be life-changing."
(Source: NurseZone.com, January 31, 2014)