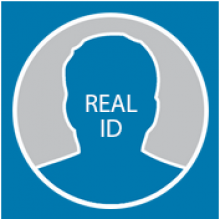 Your ID may not be accepted at TSA checkpoints to board flights beginning January 22, 2018
Beginning January 22, 2018, driver's licenses or state IDs issued by states that are not in compliance with the REAL ID act and have not been granted an extension by DHS may not be used to fly within the US.
They may NOT be used as ID in order to pass TSA checkpoints to board your flight.
To see if your state is compliant and allows you to use your driver's license or state issued ID as identification at the airport, visit the link below.