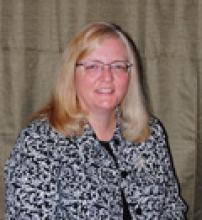 Many nurses exceed expectations, making a difference in the lives of their patients and excelling in volunteer roles.
Several particularly outstanding nurses were recently featured by NurseZone.com, including AAACN's own Cynthia Murray, BN, RN-BC, who was the recipient of AAACN's most prestigious award, the Above and Beyond award.
Murray has been actively serving AAACN since 2008, lending her time and skills to chair the Care Coordination and Transition Management Scope and Standards of Practice task force and facilitating the quick production of its content, among other projects.