The 2020 AAACN Annual Conference is Going Virtual!
Due to the unprecedented COVID-19 outbreak, the 2020 Annual Conference is moving to a virtual platform instead of hosting the in-person event, previously scheduled for July 29 – August 1 in Chicago.
Tune in for live education during four consecutive Tuesdays beginning July 28, all half days to better accommodate your work schedules. You'll enjoy the same vibrant programming, inspiring speakers, and welcoming community you've always experienced at AAACN conferences. Read more.
Join us online for an engaging and accessible education experience!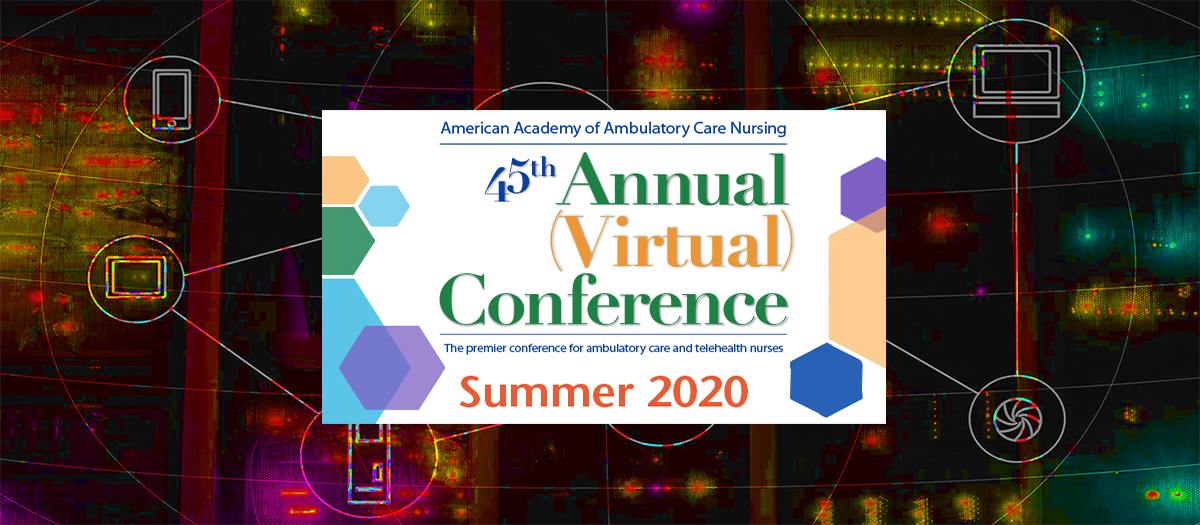 In the event we missed something, use the AAACN Annual Conference Contact Form with your question/concern and the National Office will help you. Please be as specific as you can when asking questions.

Fees and Refunds
For those who are registered for the in-person July 2020 conference, we'll keep your registration active for the virtual conference. You may also let us know if you would prefer to cancel your registration, defer your registration until 2021, or donate a portion of your registration fee to the AAACN Education and Scholarship Fund. All requests must be emailed to aaacn@aaacn.org. We're glad to fulfill your requests, however we hope many of you will be able to join your AAACN community for the virtual conference!
Cancellation/Transfers
Hotel/Hilton Chicago / Travel
Exhibitors
Abstracts
Sessions/Handouts
Contact Hours
Certification Review Course
All virtual conference details are being determined, including Certification Review Course logistics.
Financial Questions