The proud and happy faces of AAACN members of a recent Annual Conference!
---
AAACN members are the strength of our association. Your time, talent, and expertise guide the organization and advance the specialty of ambulatory care nursing.
---
Below are AAACN volunteer opportunities you may be interested in.
Director (this is a three (3)-year term)
There are five Directors serving on the Board of Directors who oversee the business and fiscal management of AAACN. They also provide strategic direction and active leadership for AAACN. A director position involves a three-year term.
Candidates for director will:
Occupy a leadership role in ambulatory care nursing.
Have been an active member of AAACN as defined by bylaws, for three (3) years preceding election
Have a record of participation in AAACN leadership activities, e.g. SIGs, committees, task forces, etc.
Have attended at least two (2) recent annual conferences.
Possess good organizational and communication skills.
Have the ability to meet all director role responsibilities, including attendance at meetings, for the duration of their term.
Time commitments include:
Preparation for (several hours of reading) and attending two board meetings per year. A 1 1/2 day board meeting is held immediately prior to the annual conference, and one 3 day meeting is held in the Summer or Fall at the AAACN National Office in Pitman, New Jersey.
Participating in 10 monthly, 90 minute conference calls per year held during business hours
Attendance at the annual conference and all associated activities,
Serving as the board liaison to one or more SIGs, task forces, and/or committees; and providing leadership for other activities as delegated by the President of AAACN.
NOTE: Time estimates do not include travel time.
Approximately an additional 6-10 hours per month may be spent on specific board assignments such as, responding to email, reviewing articles, writing charters, performing liaison duties, participating on conference calls, in discussions, and decision making.
Treasurer and Secretary are chosen from the Directors. Each of these roles requires, on average, an additional 1-2 hours per month.
The Treasurer, during budget development process, spends an additional 1-2 hours to review the budget with the Executive Director.
The Secretary reviews minutes which requires, on average, an additional 1 hour per month.
AAACN has the following groups and committees: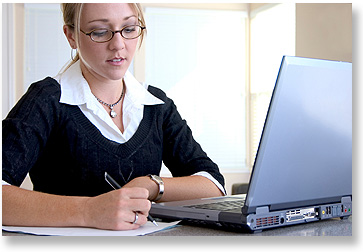 Members are often needed to assist with initiatives, projects, and product development and revision.
Charters are created by a member of the board, and approved by the board, when a new project is introduced that requires volunteer members to serve on a Task Force.
The charter guides the work of the Task Force. When a Task Force is needed, a call for volunteers is sent in search of qualified volunteers.
Please visit the Open and Acive Calls for Volunteers page and watch your email for these announcements from AAACN. Apply for opportunities that fit your expertise and your schedule!
Volunteers seek donors through articles in ViewPoint, email newsletters, receive donations on site at the conference, and help with setting up the donation display and bidding process at the auction held during the Opening Reception.
Estimated time commitment is 2-3 hours prior to the Opening Reception at the annual conference.
SIG Chairs serve a similar role as a committee chair. They lead colleagues with the same special interest via networking throughout the year. AAACN has six SIGs - Leadership, Patient/Staff Education, Pediatrics, Telehealth, Tri-Service Military, and Veterans Affairs. Learn more about the SIGs.
This is done via the Connected Communities, monthly conference calls between leaders within the SIG, coordinating and facilitating the annual conference SIG Session, and other activities to keep the SIG active and exciting to members throughout the year.
Each SIG is assigned a board liaison to provide guidance to the chair. SIGs may be as productive as they desire, or may only exist for networking purposes.
Time commitment depends on the involvement and initiative of the chair in leading colleagues. 1-2 hours per week is an estimated time commitment.

Read testimonials about volunteering and leadership in AAACN!
All nurses are encouraged to write articles for the bi-monthly ViewPoint Newsletter sent to members, or the Nursing Economic$ journal, in which AAACN provides the "Perspectives in Ambulatory Care Nursing" column.
Once articles are received, they are reviewed and identified as a CNE article, a general article, or an article with expert content that would be appropriate for the Perspectives in Ambulatory Care Column.
When possible, articles should be written in American Psychological Association (APA) format, and submitted double-spaced to the National Office.
Members of the Editorial Board, the Nursing Economic$ Column Editor, and the ViewPoint Editor are happy to mentor novice writers.