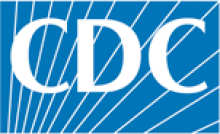 The Department of Health and Human Services is encouraging health care providers to discuss the benefits of annual flu vaccination with their patients and to begin influenza vaccinations of patients as soon as the vaccine is available.
Studies have shown repeatedly that a health care provider's recommendation plays a critical role in a patient's decision to get a seasonal flu vaccine. The timing of flu season can vary from one year to the next.  It is critical that patients be protected before significant influenza activity begins.
Get flu vaccine information from the CDC Website.
More Information:
This is a letter addressed to health care providers about influenza vaccination. This letter emphasizes that a vaccine recommendation made by a provider is key in a patient's decision to get vaccinated and will encourage providers to positively influence influenza vaccination coverage rates for this season.
View/download the letter.