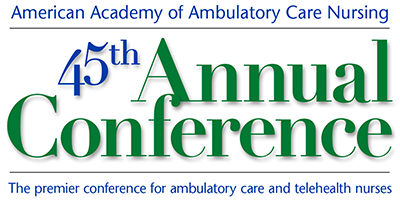 The Conference FAQs for the Ambulatory Care Nursing (AAACN) 45th Annual Conference on April 15-18, 2020, at the Hilton Chicago, Chicago, IL will be available later in 2019.
If you have questions about the 2020 conference, use the AAACN Annual Conference Contact Form with your question/concern and the National Office will help you. Please be as specific as you can when asking questions.

More information will be added to the FAQ as it becomes available,

so check back often! If you would like to be notified when conference registration is available, enter your email address at the Notify Me page.