Read a message from the AAACN President and scroll down for links to COVID-19 information, resources, webinars, and more.
Dear Ambulatory Care Nurses,
We are dealing with a health care crisis unlike anything we've seen in our lifetime, so I wanted to send you a note of encouragement and support.
While the general population may have the freedom to socially and physically distance themselves, you may not. Your work must continue as you provide quality patient care.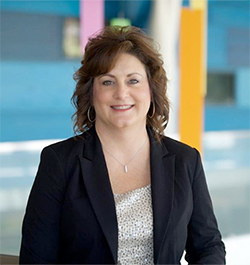 The AAACN Board of Directors and staff want you to know we are thinking of you constantly, wishing you health, safety, strength, and perseverance. We're so thankful for the work you do under normal circumstances, and even more grateful for your incredible leadership during these challenging times.
While you're doing your job, the AAACN National Office staff is working virtually and continuing to collaborate to do all they can to ensure you can access every service, resource, and communication you need.
Now, more than ever, ambulatory care nurses need to maintain a connection to AAACN and to our community. To help make things easier for you right now, we are extending membership benefits so you can focus on caring for patients and continue to access your AAACN member benefits, including the Connected Community, Special Interest Groups (SIGs), AAACN publications, and online members-only resources.
In Connected Community, AAACN's online community, you can connect with fellow ambulatory care nurses who are facing the same challenges as you right now. Members are sharing their experiences setting up drive-through COVID testing sites, orienting staff while practicing social distancing, implementing telehealth protocols during a pandemic, and so much more.Go to the Connected Community now to read and participate in these discussions. If you are not already part of a SIG community, you can join immediately when you log in.
We are also making members-only monthly free CNE sessions available for extended times. Normally, the free CNE session is available for just one month; however, in light of COVID-19 and the extra demands it may have placed on your time, free CNE sessions starting with March 2020 will be available to you through the end of the summer. Visit the AAACN Online Library.
AAACN is here for you, now and when this storm calms. Should you have questions or if there are other ways we can help you, please don't hesitate to contact us at aaacn@aaacn.org.
AAACN President Kristene Grayem, MSN, CNS, PPCNP-BC, RN-BC
AAACN Board of Directors
AAACN National Office Staff
---
COVID-19 Resources