Ambulatory Care Nursing
Ambulatory care nursing is a unique realm of nursing practice. It is characterized by rapid, focused assessments of patients, long-term nurse/patient/family relationships, and teaching and translating prescriptions for care into doable activities for patients and their caregivers.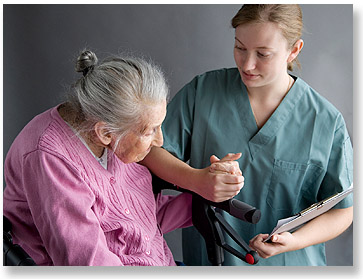 Ambulatory care nursing is a specialty practice area that is characterized by nurses responding rapidly to high volumes of patients in a short span of time while dealing with issues that are not always predictable.
Because ambulatory care nursing spans all populations of patients and care ranges from wellness/prevention to illness and support of the dying, there is a need for an ambulatory care nursing conceptual framework that specifies:
The concepts unique to ambulatory care nursing
How these core concepts are linked in ambulatory care nursing practice
Ambulatory care nursing provides multiple opportunities as well as challenges for nurses. It offers great interdisciplinary as well as autonomous practice opportunities.
It demands that ambulatory care nurses develop processes and procedures that meet the needs of ambulatory care patients. Ambulatory care standards define the structure and process of ambulatory care nursing.
---
Definition of Ambulatory Care Nursing
The definition of ambulatory care nursing must delineate the scope and unique dimensions of ambulatory care nursing practice and differentiate ambulatory care nursing from other areas of specialty nursing practice.

A. Traditional definitions of ambulatory care nursing.
Ambulatory care nursing defined by practice setting such as HMO, physician group practice, and hospital/clinic.
Ambulatory care nurse would see patients who were generally nonacute and able to walk in for appointments.
Ambulatory care nursing defined by length of care episode (less than 24 hours).
B. Today, ambulatory care nursing is defined in terms of: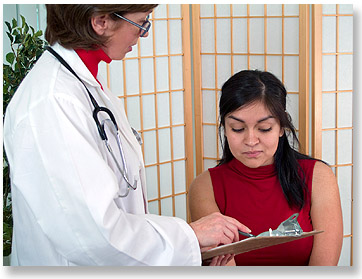 Wellness or functional goals.
Patient expectations.
Patient population served
Setting and encounter.
C. Definition of ambulatory care nursing (American Academy of Ambulatory Care Nursing/American Nurses= Association [AAACN/ANA], 1997).
Ambulatory care nursing includes clinical, management, educational, and research activities.
Ambulatory care nurses work with patients who seek care for health promotion, health maintenance, or health-related problems.
Ambulatory care patients provide their own care or have family or significant others as caregivers.
Ambulatory care nursing encounters are episodic and are less than 24 hours in duration. Encounters may occur singly or in a series lasting days/weeks/months/years.
Ambulatory care nursing sites are community-based including but not limited to hospitals, schools, workplaces, or homes.
Ambulatory care nursing encounters may occur face-to-face or via telephone or other communication device.
Ambulatory care nursing services focus on cost-effective ways to maximize wellness, prevent illness, manage acute and chronic diseases to effect the most attainable positive health status over the patient's life span up to and including a peaceful death. (AAACN/ANA, 1997).
Source: Laughlin, C.B. (Ed.) (2006). AAACN Core Curriculum for Ambulatory Care Nursing, p. 4. Pitman, NJ: American Academy of Ambulatory Care Nursing.