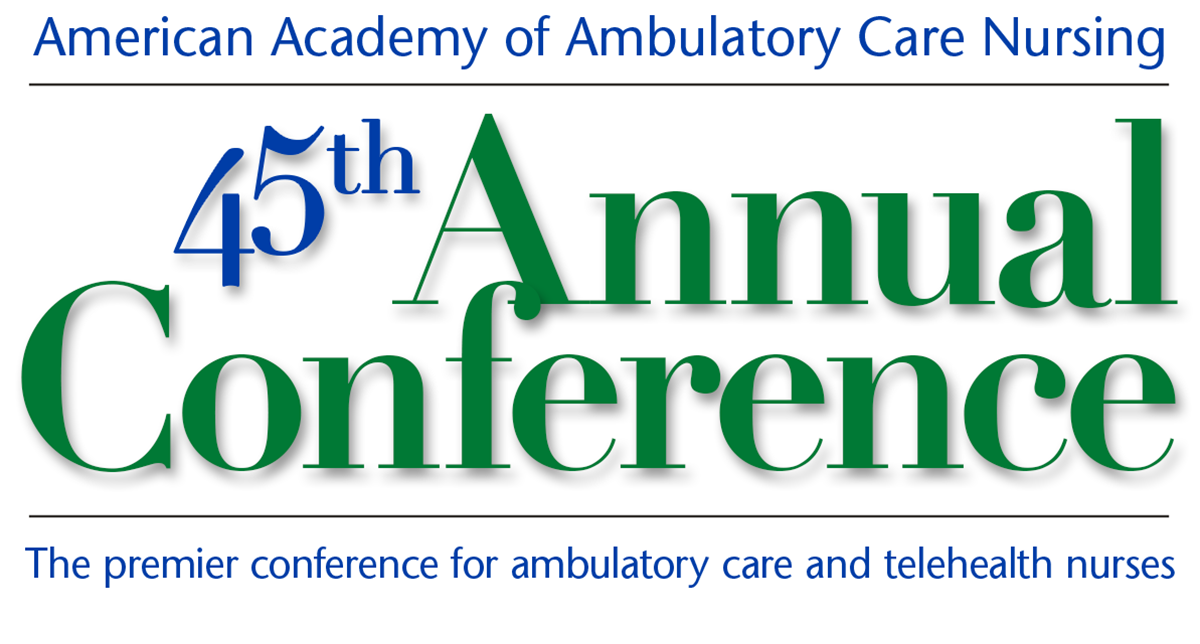 The American Academy of Ambulatory Care Nursing (AAACN) 45th Annual Conference.
April 15-18, 2020
Hilton Chicago
Chicago, IL
---
2020 Annual Conference Information Hub
Find the most up to date information about the 2020 Annual Conference right here. More details will be provided as it becomes available.
2020 Conference Call for Abstracts
AAACN is pleased to announce the Poster Abstracts for our Annual Conference for 2020, in Chicago, IL.
April 15-18, 2020
Chicago Hilton
Chicago, IL
Abstracts that reflect innovative, research-based, or new practice information have the highest possibility for selection as a presentation at the conference. If you're planning to submit an abstract, be sure to review the abstract submission guide, which will likely answer most questions you may have.
Poster submissions are open until December 15, 2019.

Speaker submissions have closed.
$$$ Help to Attend!
Conference Scholarships!
AAACN is offering three conference scholarships, each providing $1,000 in funding to attend:
Conference Scholarship
Conference Scholarship for New Nurses
Conference Scholarship for Nursing Students

View [9] more details, scholarship eligibility criteria, and apply online (if qualified).
Need Employer Support?
Need employer support to attend the annual conference?
Notify Me
If you would like to be notified about important AAACN conference announcements, please enter your email address at this form [14].
NOTE: When you click the "Submit" button at the form, you will be returned immediately to this page.