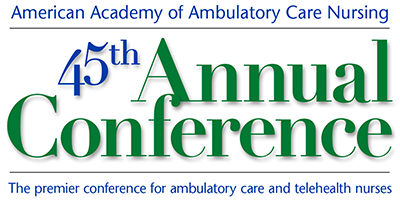 We hope all of your questions and concerns have been addressed in this comprehensive FAQ regarding the AAACN 45th Annual Conference on April 15-18, 2020, at the Chicago Hilton, Chicago, IL!
In the event we missed something, use the AAACN Annual Conference Contact Form with your question/concern and the National Office will help you. Please be as specific as you can when asking questions.
Conference registration has not opened yet, so some FAQs are not applicable until it does. If you would like to be notified when conference registration is available, enter your email address at this form.

Abstracts