Members of the Media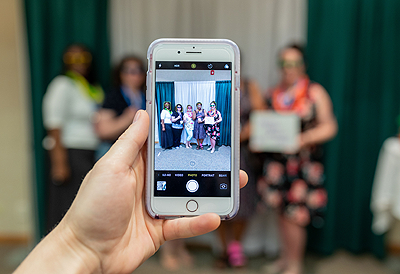 Do you need reliable sources to interview? The American Academy of Ambulatory Care Nursing (AAACN) leaders are the top nursing experts in the country on ambulatory care. They will give you compelling quotes, opinions, and unique stories on every facet of health care in the outpatient arena.
Our experts include C-level executives, administrators and managers, clinicians, military nurses, researchers, educators, telehealth nurses, and more.
They practice in a broad range of settings including health centers, government institutions, universities, military clinics, and communities. Please see the "Ambulatory Care Nursing Topics and Practice Areas" below for a list of ideas for your articles and interviews.
AAACN is the industry leader in educating nurses so they can provide top-quality CCTM services across the industry. Our CCTM leaders are the experts to quote in your stories about care coordination and new ways to guard family members who are ill. Our experts will give your readers insights and answers to safer, more affordable care.
Contact us for interviews and quotes
Members of the Media: Looking for Nurses to Interview About COVID-19?
To interview AAACN nursing experts about their frontline care for coronavirus patients, please email media@aaacn.org.
Press Releases CCTM Press Kit & Resources Media Coverage
(Once there: Display News Items > Select Press Releases)
---
Ambulatory Care Nursing Topics and Practice Areas
Academics and education
Accreditation/organizational readiness
Advocacy/health policy
Ambulatory Care Nurse-Sensitive Indicators
Care coordination and transition management (CCTM)
Clinical operations issues (academic, managed care, group practice settings, Federally Qualified Health Centers)
Community nursing
COVID-19 treatments, staffing, care delivery
Health care/national security
Leadership and administration
Military nursing
Nursing intensity and staffing
Nursing leadership
Outpatient and ambulatory care clinics
Patient education
Patient safety/quality care
Population health management
Primary and specialty care
Quality compliance/infection control
Research
Return on investment of RN role
Social determinants of health
Vaccines
Value-based care
Virtual care
Telehealth/interstate practice