Enhance your ambulatory care practice through this peer-reviewed, bimonthly publication.
ViewPoint is the official publication of the American Academy of Ambulatory Care Nursing (AAACN). It is a peer-reviewed, bimonthly resource for nursing professionals.
You'll learn about the latest information, trends, and current topics in ambulatory care nursing.
Regular features and columns include:
AAACN News
CCTM Connections
Emerging Clinical Issues
Health Policy
Leadership
Nurse-Sensitive Indicator News
Safety Corner
Telehealth Trials & Triumphs
ViewPoint is peer reviewed by ambulatory care nursing experts and indexed in the Cumulative Index of Nursing and Allied Health Literature (CINAHL). It is distributed to members as a direct benefit of membership. Institutional subscriptions are available in the Online Store.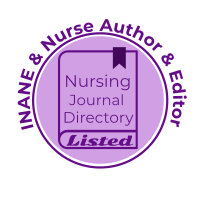 ViewPoint has been vetted by the International Academy of Nursing Editors (INANE)
and is included in the INANE Nursing Journal Directory.
---