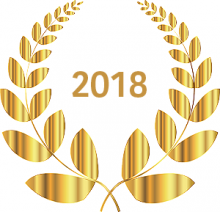 As 2018 comes to a close, we're pleased to share some AAACN accomplishments from the past year, as well as exciting initiatives planned for 2019.
Thanks to the support of our members and tireless contributions of our volunteer leaders, AAACN continues to grow and thrive!
Ambulatory Care Nursing Orientation and Competency Assessment Guide, 3rd Ed, was published January 2018.
A new RN Transition to Practice & Residency Community launched in January 2018 for AAACN members to ask questions and share implementation ideas related to the RN Residency Program. Find out about the AAACN Connected Community.
The Care Transition Hand-off Toolkit was published online February 2018. This toolkit was developed in collaboration with the Academy of Medical-Surgical Nurses (AMSN) and can be used to create customized hand-off tools specific to your patient population/setting.
A new and improved Career Center launched in March 2018.
Scope and Standards of Practice for Professional Telehealth Nursing, 6th Edition was published May 2018.
Care Coordination and Transition Management (CCTM) Toolkit, was released June 2018. The toolkit contains resources to help you design, implement, or improve your CCTM program.
The new Care Coordination and Transition Management (CCTM) SIG was created in May 2018.
AAACN convened 41 national nurse and healthcare leaders for a Care Coordination and Transition Management (CCTM) Invitational Summit in May 2018. Attendees represented ambulatory care facilities, hospitals, professional nursing associations, academic institutions, action coalitions, and other health care and consumer organizations.
   The purpose of the Summit was to create a strategic, collaborative agenda designed to facilitate adoption of the Registered Nurse in Care Coordination and Transition Management (RN-CCTM) role as part of nursing education, as well as determine strategies to enhance health policy initiatives affecting CCTM, and increase research on the effectiveness and outcomes of RN-CCTM practice.
   Three articles will be published in Nursing Economic$ describing the outcomes of this work, and the AAACN Board of Directors is developing strategies to increase RN-CCTM role adoption across care settings and specialties.
ViewPoint, our peer-reviewed bimonthly publication, was completely redesigned, and an enhanced digital edition premiered.
The monthly AAACN Email Newsletter was also completely redesigned.
Three new AAACN Teams were assembled: Nurse-Sensitive Indicators (NSI) Team, Lippincott Nursing Procedures Team, and the Opening Reception and Silent Auction Team.
AAACN welcomed new CEO, Linda Alexander; Director of Association Services, Jennifer Stranix; and Association Services Coordinator, Nicole Livezey.
The AAACN Board of Directors reviewed and updated the association's strategic plan at its August 2018 meeting to enhance focus on AAACN's key initiatives and related strategies - Ambulatory care and role of the RN, CCTM, Telehealth nursing practice, Research and EBP. Outcomes measurements have also been added.
The Telehealth Nursing Practice Education Resources Task Force is being formed to review existing telehealth resources and identify gaps.
The Association for Nursing Professional Development (ANPD) Clinical Education Matrix Task Force's work is nearly complete.
The Academic-Practice Partnerships Task Force is being formed to develop guidelines that will help foster academic-clinical partnerships in ambulatory are settings and assist in expediting education and preparation of an RN ambulatory care workforce.
Coming in 2019:
AAACN will release a revised Core Curriculum for Ambulatory Care Nursing, 4th edition, that will be available for purchase in early 2019.
Revised Care Coordination and Transition Management Core Curriculum.
Several new task forces will be formed.
The rollout of the completely redesigned AAACN Website!
---
RELATED INFORMATION