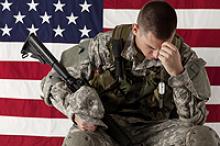 Wolters Kluwer, a leading global provider of information and point of care solutions for the healthcare industry, today announced the release of a mobile version of the post-traumatic stress disorder (PTSD) toolkit from the American Nurses Foundation (ANF) and the University of Pennsylvania School of Nursing (Penn Nursing).
Developed by Lippincott Solutions, the free mobile app is designed to help nurses and other healthcare professionals gain rapid access to trusted PTSD information to support and inform care decisions. Get the PTSD Toolkit App.
---

About Health Bytes
AAACN Heath Bytes is an informative and helpful listing of hot topics, awareness, and articles that may make your life easier and more enjoyable. The Health Bytes appears in the monthly email newsletter and will also be posted on the AAACN Website.