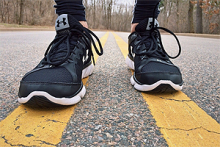 The Physical Activity Guidelines for Americans (2nd edition) provides evidence-based recommendations for youths and adults to safely get the physical activity they need to stay healthy. There are updated guidelines for older adults, adults with chronic health conditions, and adults with disabilities.
The United States currently has low levels of adherence to the guidelines: only 26% of men, 19% of women, and 20% of adolescents meet the recommendations.
View in the GAPNA Clinical Research Corner.
---

About Health Bytes
AAACN Heath Bytes is an informative and helpful listing of hot topics, awareness, and articles that may make your life easier and more enjoyable.