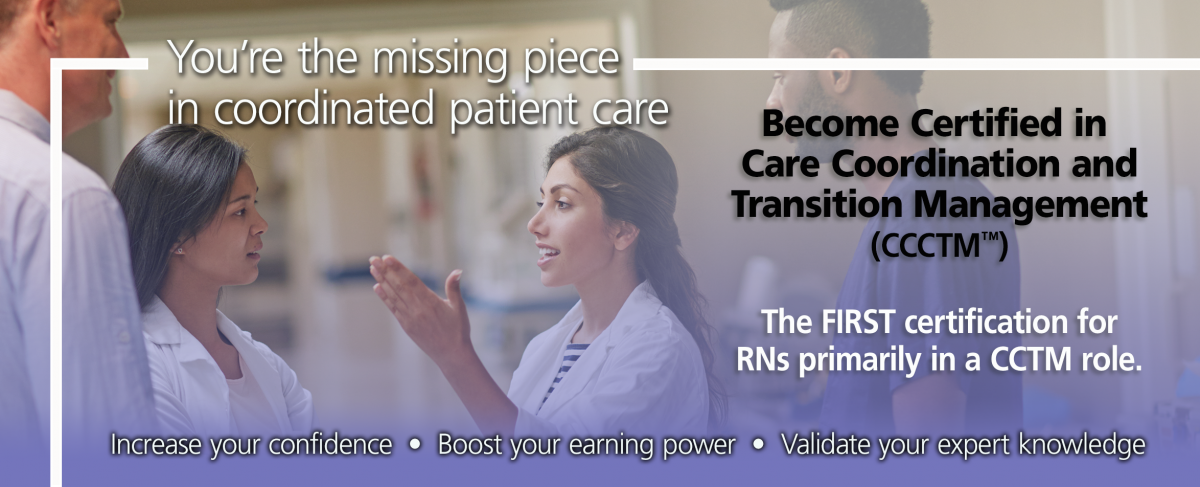 MSNCB has transitioned the CCCTM® (Certified in Care Coordination and Transition Management) certification to ANCC as of October 2020. Please contact ANCC at certification@ana.org for more information about how to renew your certification through ANCC.
The American Academy of Ambulatory Care Nursing (AAACN) offers exam study resources and contact hours, but does not administer the exam.
For more information regarding CCCTM, visit the ANCC Website.
How did the CCCTM get started? Read the July 1, 2014 press release.