Poster presentations are a very valuable and popular part of the education program offered at the annual conference.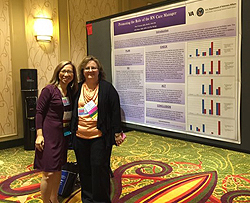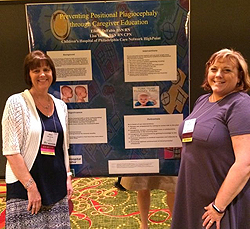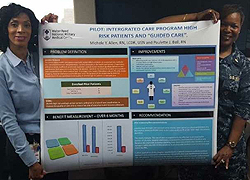 Photos taken a recent conference.

This very successful event offers a way for nurses and their facilities to share cutting edge advances and best practices in ambulatory care nursing while educating attendees on their achievements. Conference participants can speak with poster presenters to learn more about their topic.
At the conference, nurses earned 1.0 contact hours for viewing the posters on display. Poster presentations are freely available to view and/or download to anyone with a American Academy of Ambulatory Care Nursing (AAACN) account - it's free!
You will be prompted to log in to your AAACN account to view /download the poster presentations.
View the 2020 Poster Presentations
---
AAACN 2019 Prime Poster Video Clips
NOTE: 2020 Poster Video Clips will be available shortly.
This video series highlights the highest rated poster presentations from our 2019 Annual Conference. The posters were rated by the Conference Planning Committee with criteria based on topic relevance, creativity, and value to you as an ambulatory care nurse.
The selected posters offer you new ideas and best practices related to scope of practice, medical assistant competency, suicide, pediatric comfort positioning, vaccines, physician and triage nurse collaboration and transitional care management.
View the Prime Poster Video Clips
---
Here are a few comments from attendees of (past conferences) when asked what they particularly benefited from at the conference:
"Loved, loved, loved the poster session. Many of the posters represented work by staff nurses! Great work goin'g on out there!"

"Learned so much from the poster sessions both in presentation ideas and content of presenters. "

"The posters were wonderful and the networking they created was wonderful."

"The presentations and posters were very thought provoking, and relevant to the practice of ambulatory care."

"Really enjoyed the poster presentations. There were several that interested me and were directly related to something my practice is involved with or interested in starting."

"Excellent, loved the poster presentations and the networking."

"I particularly enjoyed the poster presentations! They really showcased the great work being done in ambulatory care."

"Enjoyed the poster sessions, wish I had more time for reviewing and discussing with presenters."

"The posters were great."