Poster presentations are a very valuable and popular part of the education program offered at the annual conference.
At the 2021 Annual (Virtual) conference, nurses earned 2.0 contact hours for viewing the posters online. Poster presentations are freely available to view and/or download to anyone with a American Academy of Ambulatory Care Nursing (AAACN) account - it's free!
View the 2021 Poster Presentations
Here are a few comments from attendees of (past conferences) when asked what they particularly benefited from at the conference:
"Loved, loved, loved the poster session. Many of the posters represented work by staff nurses! Great work goin'g on out there!"

"Learned so much from the poster sessions both in presentation ideas and content of presenters. "

"The posters were wonderful and the networking they created was wonderful."

"The presentations and posters were very thought provoking, and relevant to the practice of ambulatory care."

"Really enjoyed the poster presentations. There were several that interested me and were directly related to something my practice is involved with or interested in starting."

"Excellent, loved the poster presentations and the networking."

"I particularly enjoyed the poster presentations! They really showcased the great work being done in ambulatory care."

"Enjoyed the poster sessions, wish I had more time for reviewing and discussing with presenters."

"The posters were great."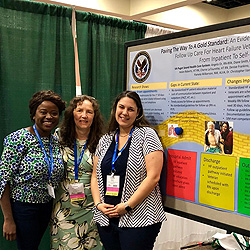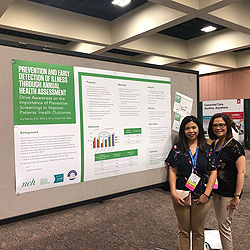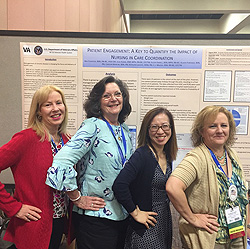 Photos taken a recent conference.