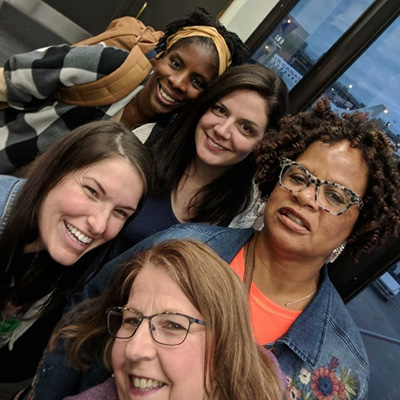 To assist you in articulating the value of the registered nurse, the American Academy of Ambulatory Care Nursing (AAACN) are providing you with the following talking points.
Please use them as background information when you talk or write about nursing to whomever will listen. You may also want to view the RN Role in Ambulatory Care Position Paper.
In the annual Gallup Poll looking at the honesty and ethical standards within a range of professions, nurses repeatedly have ranked as the most trustworthy.
National Harris polls yield similar results. And it is with good reason. The public knows that we will look after their best interests and the best interests of their loved ones.
Registered nurses' professional "Code of Ethics" clearly states that our "primary commitment is to the patient." Our mission is to keep patients safe and provide them with the best care.
Nurses are there for patients. The public may not think about the solid educational background of registered nurses or the fact that we are bound by a Code of Ethics, or that we develop and follow standards of care. But they know that we are the ones who respond and take the time to listen and answer their questions honestly and completely, whether they are on the phone or visiting the clinic or office.
Nurses are the first responders in times of crisis--whether it is helping at the scene of a car accident or providing care during a hurricane.
We are often the ones neighbors and other family members turn to for advice about an unusual rash, a side effect of a medication, or a decision about hospice services. We are in the community, hospitals, clinics, schools, and workplaces; we are everywhere.
Nurses recognize patients are more than a set of symptoms that need to be treated. As registered nurses, we are taught to look at a patient as a whole person-- looking at the physical, spiritual, emotional, and psycho-social needs.
What this ultimately means to patients is that we will listen to them, we will advocate for them, and we will give them the information they need to make informed decisions--and then support them in those decisions. Nurses recognize that patients are more than a set of symptoms that need to be treated.
What this ultimately means to patients is that we will listen to them, we will advocate for them, and we will give them the information they need to make informed decisions--and then support them in those decisions.
Nurses help patients navigate the system and understand health needs. We serve as the interpreter of complex information--often in a time of crisis--explaining diagnostic tests, treatments, and the maze that is the health care system.
We serve as the go-between in interactions with physicians, social workers, pharmacists, and other members of the health care team, and sometimes even with family members.
We play a key role in coordinating care when a patient is hospitalized and then discharged to home or another health care facility so that follow-up appointments, medication needs, and other services are appropriate and carried through.
All along the way, registered nurses provide patients with the information they need to keep them safe, as well as how to lead healthier lives through preventive and self-care measures.
No one spends more time interacting with patients than nurses. Therefore, registered nurses have a unique perspective on the many issues that are part of the current health care crisis.
From issues of quality and safety to the domino effect of the disintegration of the mental health care safety net. From the growing issues facing America's seniors to the importance of access to primary care.
Nurses are on the very front lines working to ensure quality health care and searching for solutions that will benefit all those in need.
Nurses are the puzzle solvers and guardians.
Beyond our caring and compassion, registered nurses have the analytical thinking and decision making skills to look at patients--their history, current symptoms, even body language--and determine what's really going on to keep them on the road to recovery and health.
The truth is, nurses are constantly monitoring a patient's condition so they can anticipate potential problems, often well before they spiral out of control. We are literally the last line of defense for patient safety.
That is why it is crucial that there is adequate RN staffing. Scientific evidence backs us up on this: when there are more nurses working with patients and their families, patients fare better.
Nurses are cost-effective in tough economic times More than ever, everyone is trying to cut costs, and the health care industry is no exception.
We have known for a long time that having more registered nurses can prevent complications and save lives, and now a study shows that having more nurses on staff also saves money (Unruh, 2008). We also know that nurses are highly resourceful, improvising in emergency situations or tough times while keeping patients safe.
We do it so well that others count on it. Nurses in advanced practice positions, nurse practitioners and clinical nurse specialists, in ambulatory care roles also have a proven track record of providing high-quality care while keeping costs down.
Nurses are leaders. There is an old adage in nursing: "When nurses see a need, we do something about it." In ambulatory care settings, registered nurses not only take the lead in improving the care individual patients receive, but also help shape hospital-wide policies on patient safety and quality care.
They are involved in the development of staff and they enhance their credentials and expertise through advanced education, certification, and continuing education.
They serve on boards and committees for their professional associations, such as AAACN. Registered nurses also serve as leaders in many government agencies and in the uniformed services, managing health care in times of crisis and conflict as well as implementing important public health programs, such as influenza prevention.
We can be found on city councils, state advisory boards and in the halls of the U.S. Congress, using our health care knowledge and team-building skills to pass laws that will benefit the public good.
Nurses have many faces. Although the public most likely thinks of registered nurses as generally working at the bedside in hospitals or in their children's schools, the reach of nurses is much, much wider, given our many areas of specialization and opportunities for advanced education.
For example, nurse practitioners are sometimes the only health care professionals providing primary care services in remote, rural areas or in low income, urban neighborhoods Clinical nurse specialists develop protocols aimed at improving care for a range of patients, such as those needing geriatric care, mental health services or rehabilitation.
Some of the most cutting-edge research on everything from preventing heart disease in women to alleviating physical symptoms during cancer treatment is being done by nurse researchers.