Date:
Wednesday, September 22, 2021
Happy autumn, my friends! I would like to take time to share some changes in AAACN leadership with you.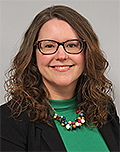 After many years of service, our Chief Executive Officer Linda Alexander will be stepping down from her role as of October 2021 in order to spend more time with her young family. Linda has served as CEO since 2018, and prior to that she served as AAACN Director of Association Services.
She began her career at our management company, Anthony J. Jannetti (AJJ), as Public Relations and Marketing Manager and has also served as Managing Editor of ViewPoint. Linda has been an incredible leader and valued partner to all of us in AAACN.
Linda has helped guide the AAACN Board of Directors and leaders in evolving our strategic plan, supporting members, enhancing our online presence, and navigating two very successful virtual conferences. All while keeping us financially solvent through this ongoing pandemic!
But Linda's greatest gift is her ability to create strong partnerships and collaborations with other organizations. Because of her keen leadership and strong interpersonal skills, AAACN is recognized as a valued partner by many influential nursing organizations who now identify AAACN as the experts in ambulatory care.
We are deeply grateful for her hard work and dedication and wish her the very best of luck.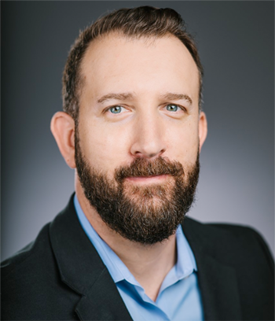 I am pleased to announce that AAACN's management company has secured an excellent candidate as AAACN's next CEO, Pete Pomillio. Pete began his orientation to AAACN this month.
Pete has more than 15 years of experience in supporting healthcare associations, including serving as Executive Director for the Wound Ostomy Continence Nurses Society (WOCN); the American Association for Heart Failure Nurses (AAHFN); and the Society for Urology Nurses and Associates (SUNA).
His vision and strategic, business, and association expertise will help propel AAACN forward in our efforts to highlight the important role of ambulatory care nursing on our nation's health.
AAACN leadership is excited about Pete's appointment, which officially begins October 2021, and anticipates a long and productive relationship with our new CEO. Please join me in congratulating Pete! He may be contacted at pete@aaacn.org.
Kind regards,

Kathleen Martinez
AAACN President