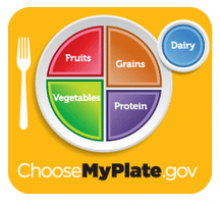 From ChooseMyPlate.gov - MyPlate, MyWins Tips: Meal Planning for One - Cooking for one can be challenging—most recipes and sales are meant for more than one person.
Use these tips to help when you're cooking for one.
ChooseMyPlate.gov provides practical information to individuals, health professionals, nutrition educators, and the food industry to help consumers build healthier diets with resources and tools for dietary assessment, nutrition education, and other user-friendly nutrition information. Read the full article.
---

About Health Bytes
AAACN Heath Bytes is an informative and helpful listing of hot topics, awareness, and articles that may make your life easier and more enjoyable. The Health Bytes appears in the monthly email newsletter and will also be posted on the AAACN Website.