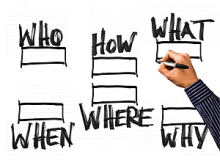 Four Ways to Enhance Language Access during Disaster Response & Recovery
Is your healthcare, public health, or emergency response organization ready to communicate effectively with all the people in your community who rely on you?
HHS has developed a checklist with some basic principles that you can use to communicate with various populations who have communication needs.
---

About Health Bytes
AAACN Heath Bytes is an informative and helpful listing of hot topics, awareness, and articles that may make your life easier and more enjoyable.