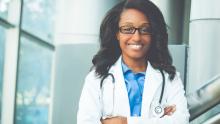 What Is a Nurse Practitioner?
Here is an EXCELLENT article from the AAACN Career Center regarding the job description of a NP which includes the popular NP specialties.
Certified Nurse Practitioners (NPs) are independently licensed healthcare providers who approach the holistic care of patients from a foundation of nursing theory and bring a comprehensive perspective to healthcare... Read the full article.
---

About Health Bytes
AAACN Heath Bytes is an informative and helpful listing of hot topics, awareness, and articles that may make your life easier and more enjoyable. The Health Bytes appears in the monthly email newsletter and will also be posted on the AAACN Website.