AAACN would like to introduce you to the 2024 ballot candidates.
On November 1st, you'll receive an email inviting you to participate in AAACN's 2024 election. The email will contain a link to direct you to the election website, where you can submit your votes for the next leaders of AAACN. This election will decide our next Directors and Nominating Committee members.
Please take a moment to review their statements, personal videos, and watch the Meet the Candidates video as our candidates are interviewed by one of our Nominating Committee Members, Lisa Duncan, DNP, MBA, RN, AMB-BC, CIC, NEA-BC.
By voting in this election, you will make an important contribution, as the election of the best-qualified candidates helps to shape AAACN's future.
Please vote by December 6, 2023 to help decide our next Directors and Nominating Committee Members.
Note, once the election is over - winners will be notated here.
Director Candidates (4)
(Four candidates; Two open positions)
Julie Alban, DNP, MPH, AMB-BC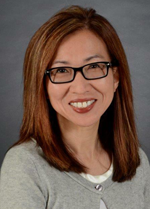 Care Coordination and Integrated Case Management Field Consultant
VA
AAACN member since 2010
Candidate Statement:
I am honored to be a candidate for the AAACN Board of Directors. As an active member for the past 14 years, I have had the opportunity to see firsthand the professionalism and leadership AAACN promotes through its mission to advance the art and science of ambulatory care nursing. I have had invaluable opportunities to learn, lead, and grow within the organization as a past Co-Chair of the VA Special Interest Group (VA SIG), contributor for the Scope and Standards of Practice for Professional Ambulatory Care Nursing, 10th ed, reviewer for the Care Coordination and Transition Management (CCTM) Core Curriculum, and most recently as the chair of the CCTM Course Evaluation Assessment Task Force.
In 2018, I received AAACN's "Above and Beyond" award and was truly humbled to be recognized for simply doing what I love to do, which is volunteering as well as supporting an organization that gives so much to its members. If elected, I will actively seek opportunities to promote, support, and elevate ambulatory care nurses and help expand the organization's influence to achieve even greater impact in ambulatory care.
I am extremely proud to be part of such a proactive, passionate, and visionary organization and would be honored to be able to further serve and lead AAACN in this new role. Thank you for your consideration.
Mary Blankson, DNP, APRN, FNP-C, FAAN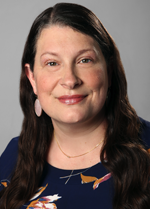 Chief Nursing Officer
Community Health Center, Inc.
Member since 2016
Candidate Statement:
I joined AAACN in 2016 while searching for a group of like-minded leaders willing to grapple with pervasive issues we face every day as ambulatory nurses. I found that in AAACN. I have been honored to serve on AAACN's Board since May 2022 as an appointed member, but am now seeking election by membership, and would be honored to continue as we work together to propel this organization to achieve new levels of success nationally, particularly in the area of strategic advocacy for RN-billing in ambulatory settings.
AAACN knows that we value professional connections/shared learning, practical tools, and well-defined standards to guide all that we do. To this end, we have added new partners, and pushed the organization to strategic action in the areas of research and advocacy, both of which I wholeheartedly support.
In my current role as Chief Nursing Officer for Community Health Center, Inc., a statewide Federally Qualified Health Center, I oversee nursing and medical assistant services for the underserved. I have presented at AAACN's Annual Conference on seven occasions, participated in the CCTM-summit, and served as a member of the Ambulatory Care Nurse Executive Toolkit Task Force. In 2021, I co-led the Volunteer Leadership Task Force, which created a roadmap for defined leadership pathways for members.
I have been a primary care RN, family nurse practitioner, Medical Director, and now Chief Nursing Officer—all of which prepare me to engage members and continue to work with AAACN leadership as we carve a path forward in today's challenging healthcare environment.
Amy Cadoret, MHA, MSN, NEA-BC, AMB-BC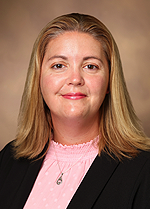 Associate Nursing Officer
Vanderbilt University Medical Center
AAACN member since 2017
Candidate Statement:
My diverse background across various settings, including FQHCs, academic medicine, care coordination, and leadership roles has equipped me with a comprehensive perspective on the challenges and opportunities our industry faces.
Throughout my journey, I have been committed to advocating for nursing autonomy and championing diversity, equity, and inclusion. These core values have driven my professional endeavors, as I firmly believe that a diverse and empowered healthcare workforce is essential for delivering patient-centered care and fostering innovation.
My experience working on the frontlines of healthcare and in leadership positions has provided me with a unique vantage point to identify strategic pathways for organizational growth. I am passionate about expanding our organization's footprint, leveraging my insights to ensure we continue to provide high-quality care to an even broader community.
If elected to the Board of Directors, I will bring my dedication, proven leadership, and a deep understanding of healthcare dynamics to contribute meaningfully to strategic decisions that shape AAACN's future. I am committed to fostering an environment that respects the invaluable role of nursing professionals, enhances diversity and inclusion at all levels, and drives AAACN to new heights.
I humbly request you allow me the opportunity to serve you and the entire healthcare community in this elevated capacity. Together, we can navigate the evolving healthcare landscape and continue to make a positive impact on the lives of those we serve.
Ann Marie Matlock, RN, DNP, NE-BC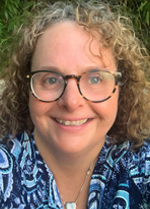 Chief, Medical Surgical Specialties Service and Captain, United States Public Health Service
National Institutes of Health, Clinical Center
AAACN member since 2016
Candidate Statement:
I am very excited to be a candidate for the AAACN Board of Directors. For the past three years, I have served as a member of the Nominating Committee and understand the type of leader needed to be successful in the role. For over a decade, I have advocated for ambulatory care nursing within and outside my organization. AAACN is the voice for ambulatory care nurses, and as a Board Member, I will continue to spread that voice.
In 2013, I began as a task force member working to identify and develop Nurse Sensitive Indicators (NSIs). I was one of the editors for the 2016 AAACN NSI Industry Report and I am currently editing the second edition AAACN's NSI Industry Report. I served on the AAACN/CALNOC Steering Team, where many indicators were piloted throughout the country. I received the "Above and Beyond" award from the AAACN President. I have published several articles on ambulatory care.
It has been incredibly fulfilling to see the advancement of ambulatory care in the last decade. Still, there will be challenges in the future, including AI, healthcare worker shortage, financial burden, and organizational merging. As a Board member, I will assist AAACN to monitor these changes, develop strategies to manage them, and make recommendations for the ambulatory care nurse to navigate them. As a Captain in the Public Health Service, I have served in many leadership roles, including Senior Nurse Counselor, which enhances the leadership experience that I will bring to the AAACN Board of Directors if elected.
---
Nominating Committee Member Candidates (2)
(Two candidates; One open position)
Jami Falk, MS, RN-BSN, CNML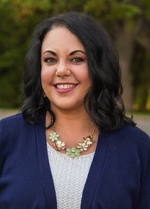 Office of Primary Care Chief Nurse, Primary Care Monitoring and Oversight
Veteran's Health Administration, VA Central Office
AAACN member since 2019
Candidate Statement:
Ms. Jami Falk joined AAACN in 2019 and attended conferences the past two consecutive years. In 2022, she recorded an exemplar highlighting the 4th Recommendation from 2030 Future of Nursing's Report titled "Capitalizing Nurse's Potential." Jami served on the Scope & Standards of Practice for Professional Ambulatory Care Nursing Task Force as a contributor and reviewer for the 10th Edition publication. She is actively involved in the NSI SIG and Industry Report Revision Task Force. Ms. Falk is an active member VA SIG and has provided content topics to highlight and discuss for co-leads over the years.
Previously, she held appointed roles as the North Dakota Nurses Association (NDNA) Nominating Committee Chair for two consecutive appointments from 2015-2021. In addition, she also served as the Leadership Nominating Committee Chair for the Xi Kappa Sigma Theta Tau chapter from 2015-2019. As a Chief Nurse within the Federal Health Care System, she is well connected and established across the Ambulatory Care networks as well as listed as a AAACN subject matter expert for Leadership, NSI, and Scope and Standards.
Ms. Falk was asked to serve as a key thought leader for the Ambulatory Nursing Science Priority Survey. She is honored to be considered on the ballot for the Nominating Committee and will bring experience and innovation to help recruit talent for AAACN. Thank you for the opportunity to serve!
Rachelle White, MSN, RN, CCCTM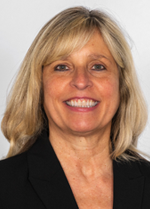 Primary Care Transitional Care Manager
Cleveland Clinic
AAACN member since 2015
Candidate Statement:
My name is Nurse Rachelle White, a proud member and active participant of AAACN since 2015. I am an enthusiastic fan of the organization and all it stands for. I find satisfaction in being involved in an organization that supports, encourages, and promotes nurse excellence. I have had the privilege of collaborating with past and future AAACN Board and Committee members, networking with nurses and speakers from across the country at yearly conferences. I am familiar with the roles of AAACN members, the SIGs, Committees, and have personally participated in activities AAACN promotes.
I am seeking the office of Nominating Committee Member because the role aligns with the strategy and visions for AAACN's future. My mission is to advocate for nurses, advance our practice, network, and share best practices, demonstrate the value of nursing, and improve patient care. I believe in the necessity and importance of forming partnerships with other nursing organizations to strengthen our voice and grow our practice.
Choosing leaders that support this mission and vision will be vital for our future. My experiences with AAACN includes: the Care Coordination and Transitional Care Management Toolkit Task Force x 2 years, Program Planning Committee x 3 years, conference attendee, poster and oral presenter, SIG involvement, and moderator.
My involvement in multiple areas of AAACN have enabled me to experience the commitment and work of the organizations' members and leaders. I would be honored to serve as a Nominating Committee Member.
---
Additional Information
Read more about Board Roles and qualifications of nominating committee members.
---