The Nurse-Sensitive Indicator (NSI) SIG provides information and resources about NSIs, and a forum for discussion on this important, growing topic.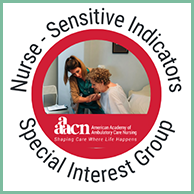 Nurse-Sensitive Indicators (NSIs) assess, evaluate, and articulate the value of ambulatory care nursing. NSIs are considered critical to the mission and vision of AAACN and essential to role acceptance and utilization for leaders, policy makers, and nursing advocates at governmental, organizational, and practice levels.
As patients and families in ambulatory care settings often need care coordination, transition management, health promotion, and access to community resources, the role of the RN as a leader in this setting is increasingly vital.
The NSI SIG serves to provide information and resources to AAACN members, facilitate conversations, and keep this important topic at the forefront.
History
AAACN's NSI Task Force published the Ambulatory Care Nurse-Sensitive Indicator Industry Report in 2016, and the NSI Team continued AAACN's NSI work thereafter. However, due to a growing and ongoing interest in NSIs and a desire for open conversation on the topic, the NSI Team was converted to the NSI SIG to enable closer interaction with the membership.
Chair
Annette Hamlin, MSN Ed, AMB-BC
Immediate Past Chair
Deb Cantlin, MSN, RN, CHFN
Chair-Elect
Annette Hamlin, MSN Ed, AMB-BC
Board Liaison
Mary Blankson, DNP, APRN, FNP-C, FAAN
Advisory Committee Members
Elizabeth Anderson, MSN, RN-BC
Cindy Garrett, RN
Faith Jones, MSN, RN, NEA-BC
Sara Kollman, DNP, RN, NE-BC
Brenda Luther, PhD, RN
Honor Martin, RN, MS, NE-BC, CHCQM-MC, FABQUARP
Marcia Potter, RN. AND, BS, MA
Anna Quon, MBA, HM, BSN, RN, AMB-BC
Sherri Watts, MSN, RN
Sue Weiss, RN, MM, MHHSA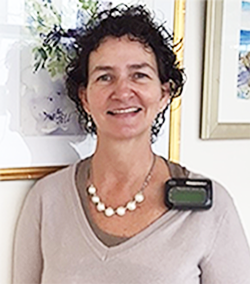 Deb Cantlin, MSN, RN, CHFN
Each SIG has its own Community for all your networking needs, providing archiving of discussions, a document library, a search feature, digest options, customizable profiles, access to fellow SIG members, and more. The Community also adapts to the use of mobile devices. Take advantage of your most valuable membership benefit – convenient access to colleagues in your practice area.
Build Community and Content with your Colleagues - Enter a place for knowledge exchange, content curation, idea incubation, and professional networking.
Join the Discussion - Ask or answer questions with your peers. Our dynamic discussion forums provide the tools you need to communicate with leaders and partners in your field.
Browse the Document Library - Search and find content & media when you need it. Build a knowledge base of industry best practices, sample documents, spreadsheets, pictures, videos, and more.
To visit the Connected Community and/or join SIGs:
Log in as a AAACN member.
On the All Communities page, you will see all SIGs are you already part of, and options to join any SIGs you are not currently part of.
Click on your SIG(s) Communities to visit, or click "Join Community" on the right side of the page, select your email digest preference, and you're set!
Members of AAACN may join as many SIGs as desired. Join the conversation today!
If you have any difficulty getting into the community, please contact AAACN for assistance.
Learn about the history of ambulatory care NSIs.

Ambulatory Care Nurse-Sensitive Indicator Industry Report
AAACN's Ambulatory Care Nurse-Sensitive Indicator Industry Report (2016) proposed initial ambulatory care NSIs and additional publications have reported progress.
The AAACN/CALNOC collaboration validated the role of the RN in ambulatory care settings with the development of the nation's first ambulatory care NSI registry database.

Learn more about the Ambulatory Care Nurse-Sensitive Indicator Industry Report. The NSI Industry Report Revision Task Force is currently updating the next version.