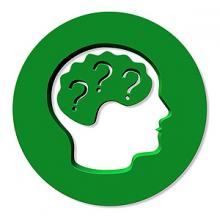 White Coat Syndrome Is a Physiological Reality
The trick to overcoming white coat syndrome involves open communication and relaxation techniques—things easier said than done.
A person with white coat syndrome experiences elevated blood pressure readings when he or she is in a medical setting.
The blood pressure returns to normal when the person leaves the medical office.
Can you help your patients? Read the full article.
---

About Health Bytes
AAACN Heath Bytes is an informative and helpful listing of hot topics, awareness, and articles that may make your life easier and more enjoyable.