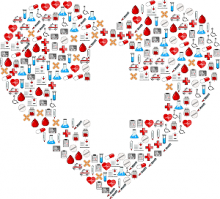 Improving outpatient safety will require both structural reform of office practice functions as well as engagement of patients in their own safety. While EHRs hold great promise for reducing medication errors and tracking test results, these systems have yet to reach their full potential.
The vast majority of health care takes place in the outpatient, or ambulatory, setting, and a growing body of research has identified and characterized factors that influence safety in office practice, the types of errors commonly encountered in ambulatory care, and potential strategies for improving ambulatory safety. Read the full article.
---

About Health Bytes
AAACN Heath Bytes is an informative and helpful listing of hot topics, awareness, and articles that may make your life easier and more enjoyable. The Health Bytes appears in the monthly email newsletter and will also be posted on the AAACN Website.