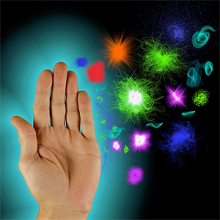 The Center for School, College, and Career Resources (CSCCR) has launched a new campaign on the importance of vaccinations in college.
You received all your vaccines as a young child, so you're set for life, right?
They say students in dorm-like conditions are particularly at risk of contracting meningitis, hepatitis B, and the flu.
CSCCR recommends the new resource, Staying Updated on Vaccinations on Campus, a guidebook that offers a detailed list of recommended college vaccinations, where to get them, potential exemptions, and critical tips from medical experts. View the guide.
---

About Health Bytes
AAACN Heath Bytes is an informative and helpful listing of hot topics, awareness, and articles that may make your life easier and more enjoyable. The Health Bytes appears in the monthly email newsletter and will also be posted on the AAACN Website.