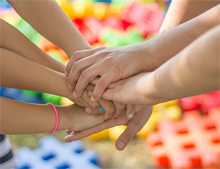 From NURSE.com - Excellent nurse managers possess strong leadership and communication skills and create a vibrant culture of teamwork and trust among their staff.
"...I recommend as a good nurse manager you make yourself known to your team.
Do not just send emails and memos, but rather talk to your team in person and be fully engaged in the conversation..." Read the full article.
---

About Health Bytes
AAACN Heath Bytes is an informative and helpful listing of hot topics, awareness, and articles that may make your life easier and more enjoyable.