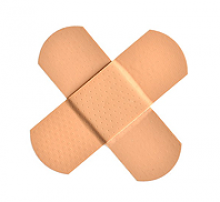 AMSN.org Commentary on a Severe Nursing Shortage
The hot-button topic of the nursing shortage took center stage on April 30 when CNN published an article by Parija Kavilanz, "Nursing Schools Are Rejecting Thousands of Applicants – In the Middle of a Nursing Shortage."
Sadly, the CNN article is true: Nursing schools are turning away thousands of qualified applicants (56,000 in 2017), and schools are struggling to hire more qualified teachers.
The reasons given also are true: Finding enough clinical track and tenure track faculty is challenging and faculty shortages will get even worse. Read the full article.
---

About Health Bytes
AAACN Heath Bytes is an informative and helpful listing of hot topics, awareness, and articles that may make your life easier and more enjoyable. The Health Bytes appears in the monthly email newsletter and will also be posted on the AAACN Website.