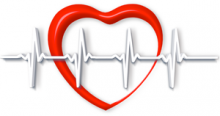 (From AMA Wire) Global physician ethics pledge gets biggest makeover in decades.
Physician leaders have given the international modern-day Hippocratic Oath the most substantial update that it has seen in nearly 70 years, with revisions reflecting changes in the relationship between patients and physicians, and changes in interactions between physicians and their colleagues.
---

About Health Bytes
AAACN Heath Bytes is an informative and helpful listing of hot topics, awareness, and articles that may make your life easier and more enjoyable. The Health Bytes appears in the monthly email newsletter and will also be posted on the AAACN Website.