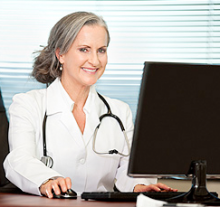 Thank-you to those who participated by sharing their valuable expertise and experience with AAACN!
A Telehealth Nursing Practice (TNP) survey was conducted in May to determine the current state of telehealth nursing practice and to identify the anticipated challenges and the ways in which AAACN can meet the telehealth nursing practice needs of our members.
AAACN plans to use the information to support current practice and to help our members meet the challenges of the future.
View the results of the TNP survey   View the TNP page