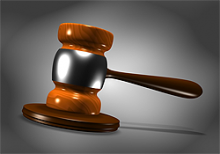 The decisions made by legislators in Washington, DC, have a direct impact on nursing practice, education, and research, as well as the entire U.S. health care system. Ultimately, those decisions trickle down to how nurses like you are educated and supported, as well as how you care for your patients.
With the stakes of these decisions so high, AAACN leaders recognized that members must have a voice, so in 2008, they created the AAACN Legislative Team. This workgroup has increased its activities every year, working hard to represent AAACN members and the ambulatory care nursing specialty. The team is a vital part of your professional association and the impact we will all make together on the future of nursing.
How the Team Works
The AAACN Legislative Team makes recommendations for legislative priorities to the AAACN Board of Directors (BOD), develops position statements on important legislative issues that affect your practice and patients, and is a source of information for legislation that will have an influence on how ambulatory care is provided in this country.
The team is comprised of a chair, chair-elect, past-chair, team members, and a board liaison.
The chair and chair-elect are the AAACN representatives for the Nursing Community Coalition (NCC). The NCC consists of 60 member organizations that represent more than 1 million nurses, advanced practice registered nurses (APRNs), nurse faculty, researchers, and students. NCC's goal is advance better health for U.S. citizens through nursing care.
Advocacy in Motion
When there are urgent issues happening in Washington, or major legislation being considered, NCC emails members a letter and background information. If a response is needed from AAACN, the Legislative Team formulates feedback and a response. If team members agree that the issue is aligned with AAACN's mission, the letter is forwarded to the BOD for final approval to sign on.

View AAACN's Legislative Involvement.
One recent piece of legislation that AAACN has supported is H.R.959 - Title VIII Nursing Workforce Reauthorization Act of 2018. The development programs in this act are "instrumental in bolstering and sustaining the nation's nursing pipeline," according to NCC.
With the way health care is expanding today, and because an increasing amount of services are being provided in outpatient settings, it's essential that we have nurses and APRNs in these settings who are ready and able to practice to the fullest extent of their education and without restrictions. 
In addition to ongoing work with NCC, AAACN is also a member of the Friends of AHRQ, a voluntary coalition of more than 250 organizations that support the continued funding of the Agency for Healthcare Research and Quality. The Legislative Team chair receives regular communication from The Friends of AHRQ about joint letters, visits, and briefings and reports key issues to the team and the AAACN BOD.
What You Can Do
We realize that many AAACN members are interested in learning how they can advocate for the nursing profession, ambulatory care nurses, or themselves. There are several ways for you to have your voice heard on Capitol Hill.
Attend the Nurse in Washington Internship (NIWI). Each year, the Nursing Organizations Alliance (NOA), of which AAACN is a member, sponsors this 3-day event. It is an educational opportunity to learn about legislation and advocacy. During the third day of the experience the attendees have an opportunity to go to Capitol Hill to meet with their Congressional representatives in the House and Senate. NOA provides NIWI scholarships annually to attend this event. When it is available, this scholarship will be announced on the AAACN Scholarship and Awards.
Contact your Congressional leaders personally. Your leaders have local offices, and you can schedule a meeting with them or one of their office staff members to discuss issues being considered in Washington that affect nurses.  
Contact any member of the Legislative Team with questions related to current legislation or ways you can advocate for ambulatory care nurses. We are here to help, and we welcome your dedication to your nursing practice and the future.
Nancy Elliott-Haskins, DNP, MSN/ED, RN
Legislative Team Chair, 2018-2019
njebsnrnbc1968@gmail.com